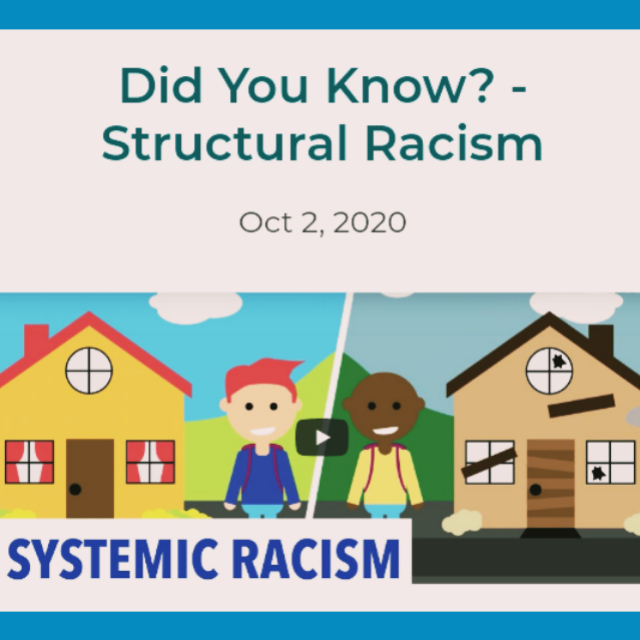 Dear Frederique,
Thank you for your message and your patience waiting to hear back.
I was very worried to hear about your experience of having your home sold with very little notice – and recognise how the system is currently stacked against you as a BAME person wanting to own your own home. The first thing to say is that if you need any immediate support and help with your housing situation, please do let me know.
I share your concern about systemic racism and how that is manifested in the housing market, our workplaces and across our society as a whole. You specifically mention the ethnicity pay gap and this is something I have championed as your MP, including for example via these parliamentary questions:
To ask the Secretary of State for Business, Energy and Industrial Strategy, when he will publish the Government's response to the consultation on ethnicity pay reporting, which closed on 11 January 2019; and if he will make a statement.
Answered on
20 January 2021
In 2018/19 the Government consulted on options for employer-level ethnicity pay reporting. Following the consultation, the Government met with businesses and representative organisations to understand the barriers to reporting and explore what information could be published to allow for meaningful action to be taken. We also ran a voluntary methodology testing exercise with a broad range of businesses to better understand the complexities outlined in the consultation using real payroll data. The Government is continuing to analyse this data and will respond to the consultation as soon as we can.
To ask the Minister for Women and Equalities, if she will bring forward legislative proposals to (a) extend the 2017 gender pay reporting framework to include reporting on the (i) ethnicity, (b) disability and (c) LGBT pay gap, (b) extend pay gap reporting requirements to companies with more than 100 employees, (c) mandate horizontal pay reporting and (d) require companies with pay gaps to publish an evidence-based action plan to tackle (A) pay discrimination and (B) any failure to actively recruit under-represented groups to high value roles.
Answered on
16 June 2020
Pay gaps are caused by a range of factors. The Government ran a consultation from October 2018 to January 2019 on Ethnicity Pay Reporting, which received over 300 responses. The Government has met with businesses and representative organisations to understand the barriers towards reporting and what information could be published to allow for meaningful action to be taken. We have also run voluntary methodology testing with a broad range of businesses to better understand the complexities outlined in the consultation using real payroll data and will share next steps in due course.
Calculation and monitoring of disability and LGBT pay gaps raises significant issues of self-reporting and data accuracy and this data is not widely collected by employers. On disability, the Government is committed to reducing the disability employment gap and seeing a million more disabled people in work between 2017 and 2027. We support disabled people to enter employment and stay in work through a range of programmes such as the Work and Health Programme, Access to Work and the Intensive Personalised Employment Support Programme. In November 2018 we also published a voluntary reporting framework on public reporting of pay and progression of disabled people. This is aimed at employers (with over 250 employees) but can also be used to support smaller employers who are keen to drive greater transparency.
On LGBT, we are clear that LGBT people should be able to be themselves in the workplace. We are committed to taking action on LGBT sexual harassment in the workplace and are currently in conversation with ACAS about their harassment guidance. We are also taking steps to improve our monitoring data, including introducing questions to the 2021 Census in this area.
Whilst I recognise this is not a silver bullet, like you I think it would make a positive difference and I will doing what I can to support ethnicity pay gap reporting.
You also mention the right to a safe and secure home – and I agree entirely that at present we have a broken housing system that isn't delivering your housing rights. Problems with housing is one of the main topics raised with me by constituents – and here in Brighton and Hove high rental costs mean that the full effect of the housing crisis is keenly felt. The lack of affordable accommodation serves to drive down standards, jeopardising safety, and impacting on quality of life.
Greens believe that access to a secure, decent, and affordable place to live should be a basic human right. Yet for millions of people, that's simply not the case. Shelter have highlighted that one in four private rented homes are considered non-decent. This isn't a small-scale problem. It's more than just a problem of unscrupulous landlords. It's a culture of complacency. And this complacency is endemic, allowing homes to be rented out when they are in poor condition, lived in when they are not fit for purpose. And as your email makes so very clear, the negative consequences for some in our community are particularly far reaching.
As Green MP for Brighton Pavilion, I will continue to make noise about the housing crisis and the need to bring forward urgent solutions, including when it comes to the entrenched racism in our housing system. In particular, I will continue to lobby for tenants to be fully protected, for 5 year tenancies as the legal default and for a national register of landlords linked to a mandatory licensing scheme.
I am so sorry you have been so let down by your landlord and to read about the impact this is having on your family, potential safety from covid and your child's education. Please don't hesitate to email me again if you need any practical assistance or advice with anything – and thank you again for taking the time to let me know about your experience.
Best wishes, Caroline
Caroline Lucas, MP for Brighton Pavilion
House of Commons
London SW1A 0AA
Tel: 020 7219 7025
Email: caroline.lucas.mp@parliament.uk
Facebook /carolinelucas.page
Twitter @carolinelucas
Instagram @carolinelucasbrighton
Reference